Main European Car Body Kit Japanese Car Body Kit Side Aero Mirror Carbon Fibre Parts Sub-Bumper Garage Testimonial

Carbon Fibre Furniture Watches/ Timepieces CONTACT US

CARBON FIBRE
BMW 1 Serie E82&E88 Carbon fiber BMW 3 / 4Serie (E36, E46, E90, E92, F30, F32, F80, F82) Carbon fiber BMW 5 Serie (E39, E60, M5 ) Carbon fiber

BMW 8 Serie - E31 Carbon fiber BMW 6 Serie ( E63, E64, F12, F13, M6) Carbon fiber BMW - Z3

BMW-X6 ( E71, E72) Carbon fiber BMW Z4 (E85, E86, E89) Carbon fiber BMW MINI (R53, R56, R59, F56 ) Carbon fiber

PORSCHE Carbon fiber Mercedes Benz Carbon fiber Ferrari & Other cars Carbon fiber
Carbon fiber / Carbon fibre Skinning for other car models, please email us
CARBON FIBER / CARBON FIBRE SKINNING PARTS - MERCEDES BENZ W211 E55
N.V.D. Autosport specializes in Carbon fibre / Carbon fiber / Carbon skinning lamination parts available in 3 types of carbon fibre: Black carbon fibre, Silver carbon fiber, Red carbon fibre. Our specializations are in BMW E31, BMW E36, BMW E46, BMW E90, BMW E92, BMW E93, BMW E92 M3, BMW F30, BMW E39, BMW E60 M5, BMW E63 E64 M6, BMW Z4 E85, BMW Z4 E86, BMW Z4 E89, BMW E82, BMW E88, BMW X6 E71, BMW X6 E72, BMW Mini Cooper / Cooper S R50, Mini R52, Mini R53, Mini R56, Mini R57, Mini R58, Mini R59, Mini R60, MINI F55, MINI F56, Porsche 996, Porsche 997, Porsche 991 carbon fibre lamination. Our carbon fibre lamination parts are both for the carbon fibre interior parts and exterior parts. In addition to the said cars, we also do the carbon fibre lamination for Ferrari, Audi, Ford, Toyota, Honda and Super sport cars.
We also have the custom carbon fiber / carbon fiber skinning lamination service if the customers can send the parts to us. If you do not see the parts that you are looking for, please send us the e-mail.
What is carbon fibre?
What exactly is carbon fiber (or carbon fibre, as the British say)? It all started with the extremely thin graphite fiber whose carbon molecules form crystals that are in line with the fiber. That orientation makes the fiber extremely strong. Individual fibers are then combined into yarn, and the yarn is used to weave the carbon fiber fabric that gives carbon fiber parts their characteristic look and texture
Why use carbon fiber parts in your BMW or Mini? For the same reason why automobile enthusiasts all over the world customize and modify their cars. We like to make a statement and personalize our vehicles. If cool, elegant looks also contribute to performance, like lowered weight and better aerodynamics, that's even better. Carbon fiber delivers in every respect.
What can carbon fiber be used for in your BMW or Mini? Almost everything. Some people think carbon fiber is primarily for hoods or body kits and it certainly is a great material for those, but it doesn't end there. You can also get carbon fiber door sills, carbon fibre headlamp trim, carbon fiber grilles, carbon fibre door handles, carbon fibre kick panels, carbon fiber intake covers, carbon fibre mirror covers, carbon fiber side mirrors, carbon fiber front splitters, carbon fiber handbrake levers, carbon fibre steering wheel trim, carbon fibre arm rests, and just about anything else you can think of carbon fiber..
OUR MERCEDES BENZ CARBON FIBER LAMINATED PRODUCTS ARE MERCEDES BENZ ORIGINAL PARTS LAMINATED WITH REAL CARBON FIBRE / CARBON FIBER .
MERCEDES BENZ W211 E55 CARBON FIBER / CARBON FIBRE SKINNING PARTS
MERCEDES BENZ W211 E55 CARBON FIBER DASH TRIM /
MERCEDES BENZ W211 E55CARBON FIBRE DASH TRIM
MERCEDES BENZ W211 E55 CARBON FIBER INTERIOR FRONT DOOR TRIMS, REAR DOOR TRIMS /
MERCEDES BENZ W211 E55 CARBON FIBRE INTERIOR FRONT DOOR TRIMS, REAR DOOR TRIMS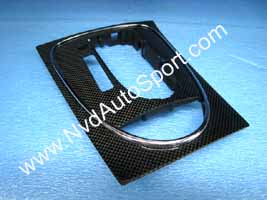 MERCEDES BENZ W211 E55 CARBON FIBER GEAR CENTER CONSOLE TRIM /
MERCEDES BENZ W211 E55 CARBON FIBRE GEAR CENTER CONSOLE TRIM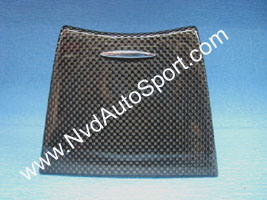 MERCEDES BENZ W211 E55 CARBON FIBER ASHTRAY COVER /
MERCEDES BENZ W211 E55 CARBON FIBRE ASHTRAY COVER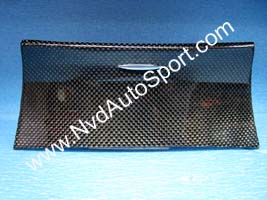 MERCEDES BENZ W211 E55 CARBON FIBER FRONT STORAGE COVER /
MERCEDES BENZ W211 E55 CARBON FIBRE FRONT STORAGE COVER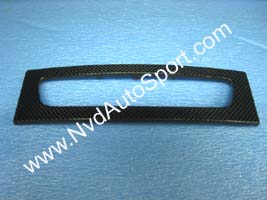 MERCEDES BENZ W211 E55 CARBON FIBER AIR CONTROL PANEL /
MERCEDES BENZ W211 E55 CARBON FIBRE AIR CONTROL PANEL