NVD Autosport Carbon Fibre Parts Sub-Bumper Garage Testimonial CONTACT US

CARBON FIBRE
BMW
BMW 1 Serie E82&E88 Carbon fiber BMW 2 Serie F22, F23, F87 M2 Carbon fiber BMW 3 / 4Serie (E36, E46, E90, E92, F30, F32, F80, F82) Carbon fiber BMW 5 Serie (E39, E60, M5 ) Carbon fiber

BMW 8 Serie-E31 Carbon fiber BMW 6 Serie(E63, E64, F12, F13, M6) Carbon fiber BMW-X6( E71, E72) Carbon fiber BMW Z4 (E85, E86, E89) Carbon fiber
BMW MINI
BMW MINI GEN 1 (R50, R52, R53) Carbon fiber BMW MINI GEN 2 (R55, R56, R57, R58, R59) Carbon fiber BMW MINI R60 COUNTRYMAN Carbon fiber BMW MINI GEN 3 (F55, F56, F57) Carbon fiber
BMW MINI GEN 3 F54 CLUBMAN Carbon fiber
PORSCHE
PORSCHE 996, 997 Carbon fiber PORSCHE 991 Carbon fiber PORSCHE 981 CAYMAN/ BOXSTER Carbon fiber PORSCHE 958 CAYENNE Carbon fiber
AUDI
AUDI A4 B8 Carbon fiber AUDI A5 S5 RS5 8T Carbon fiber AUDI TT/ TTS 8J MK2 Carbon fiber
Ferrari & Other cars Carbon fiber
Carbon fiber / Carbon fibre Skinning for other car models, please email us
CARBON FIBER / CARBON FIBRE SKINNING PARTS - BMW MINI GEN 1 R50 , MINI R52 , MINI R53 AND COOPER S
N.V.D. Autosport specializes in Carbon fibre / Carbon fiber / Carbon skinning lamination parts available in 3 types of carbon fibre: Black carbon fibre, Silver carbon fiber, Red carbon fibre. Our specializations are in BMW E31, BMW E36, BMW E46, BMW E90, BMW E92, BMW E93, BMW E92 M3, BMW F30, BMW E39, BMW E60 M5, BMW E63 E64 M6, BMW Z4 E85, BMW Z4 E86, BMW Z4 E89, BMW E82, BMW E88, BMW Mini Cooper / Cooper S R50, Mini R52, Mini R53, Mini R56, Mini R57, Mini R58, Mini R59, Mini R60, Porsche 996, Porsche 997 carbon fibre lamination. Our carbon fibre lamination parts are both for the carbon fibre interior parts and exterior parts. In addition to the said cars, we also do the carbon fibre lamination for Ferrari, Audi, Ford, Toyota, Honda and Super sport cars.
We also have the custom carbon fiber / carbon fibre lamination service if the customers can send the parts to us. If you do not see the parts that you are looking for, please send us the e-mail
BMW MINI GEN1 R50 , MINI R52 , MINI R53 ( Cooper, Cooper S ) CARBON FIBER / CARBON FIBER SKINNING PARTS. Click at images to enlarge
OUR BMW MINI R50 , MINI R52 , MINI R53 COOPER S CARBON FIBRE LAMINATED PRODUCTS ARE BMW MINI ORIGINAL PARTS LAMINATED WITH REAL CARBON FIBRE / CARBON FIBER .
BMW MINI GEN 1 is BMW Mini R50, Mini R52, Mini R53 with the manufactured year of 2000 , 2001 , 2002 , 2003 , 2004 , 2005 , 2006. The manufactured year may vary from country to country. ( if you do not sure if your BMW Mini is Gen 1 or Gen 2, please check with us before placing the order)

BMW MINI GEN1 R50 , MINI R52 , MINI R53 Cooper S carbon fiber door handles /
BMW MINI GEN1 R50 , MINI R52 , MINI R53 Cooper S Carbon fibre door handles

BMW MINI GEN 1 R53 Cooper S Carbon fiber petrol flap ( cap ) /
BMW MINI GEN 1 R53 Cooper S Carbon fibre petrol flap ( cap )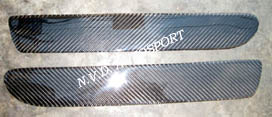 BMW MINI Gen 1 R53 Carbon fiber bumper fillet ( M BUMPER ) /
BMW MINI Gen 1 R53 Carbon fibre bumper fillet ( M BUMPER )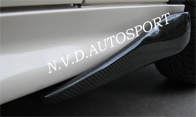 BMW MINI Gen 1 R50 , MINI R52 , MINI R53 COOPER S carbon fiber side wings ( side skirt extensions ) /
BMW MINI Gen 1 R50 , MINI R52 , MINI R53 COOPER S Carbon fibre side wings ( side skirt extensions )

BMW Mini Gen 1 R53 Cooper S Carbon fiber side vents ( side grilles ) /
BMW Mini Gen 1 R53 Cooper S Carbon fibre side vents ( side grilles )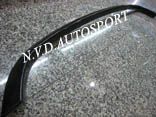 BMW Mini Gen 1 R50 , MINI R52 , MINI R53 Carbon fiber Cooper S front grille /
BMW Mini Gen 1 R50 , MINI R52 , MINI R53 Carbon fibre Cooper S front grille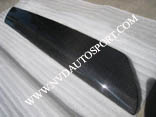 BMW Mini Gen 1 R50 , MINI R52 , MINI R53 Cooper S carbon fiber A column /
BMW Mini Gen 1 R50 , MINI R52 , MINI R53 Cooper S carbon fibre A column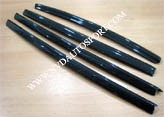 BMW Mini Gen 1 R50 , MINI R52 , MINI R53 Cooper S Carbon fiber window trims /
BMW Mini Gen 1 R50 , MINI R52 , MINI R53 Cooper S Carbon fibre window trims
BMW MINI GEN 1 R50 , MINI R52 , MINI R53 Cooper S Carbon fiber headlamp trims /
BMW MINI GEN 1 R50 , MINI R52 , MINI R53 Cooper S Carbon fibre headlamp trims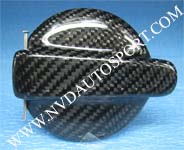 Bmw Mini Gen 1 R50 , MINI R52 , MINI R53 Cooper S Carbon fiber Ashtray lid /
Bmw Mini Gen 1 R50 , MINI R52 , MINI R53 Cooper S Carbon fibre Ashtray lid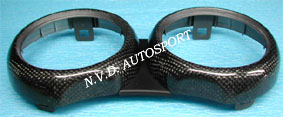 BMW MINI Gen 1 R53 Cooper S Carbon fiber speedo metre ring /
BMW MINI Gen 1 R53 Cooper S Carbon fibre speedo metre ring
BMW MINI Gen 1 R50 R52 R53 Cooper S Carbon fiber Tachometer Single Gauge ring /
BMW MINI Gen 1 R50 R52 R53 Cooper S Carbon fibre Tachometer Single Gauge ring
BMW MINI Gen 1 R50 R52 R53 Cooper S Carbon fiber Tachometer Single Gauge Back Cover /
BMW MINI Gen 1 R50 R52 R53 Cooper S Carbon fibre Tachometer Single Gauge Back Cover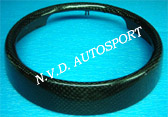 BMW MINI Gen 1 R50 , MINIR52 , MINI R53 Cooper S Carbon fiber centre gauge /
BMW MINI Gen 1 R50 , MINIR52 , MINI R53 Cooper S Carbon fibre centre gauge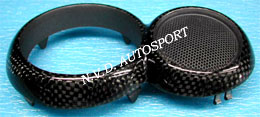 BMW MINI Gen 1 R50 , MINI R52 , MINI R53 Cooper S Carbon fiber door latch / door handles - door tweeters /
BMW MINI Gen 1 R50 , MINI R52 , MINI R53 Cooper S Carbon fibre door latch / door handles- door tweeters
BMW MINI R50, R52, R53 Cooper S Carbon fiber Harman Kardon door latch / door handles - door tweeters /
BMW MINI R50, R52, R53 Cooper S Carbon fibre Harman Kardon door latch / door handles- door tweeters

BMW MINI Gen 1 R50 , MINI R52 , MINI R53 Cooper S Carbon fiber gear shift ring /
BMW MINI Gen 1 R50 , MINI R52 , MINI R53 Cooper S Carbon fibre gear shift ring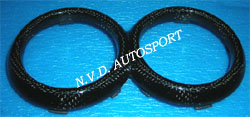 BMW MINI Gen 1 R50 , MINI R52 , MINI R53 Cooper S Carbon fiber front cup holder /
BMW MINI Gen 1 R50 , MINI R52 , MINI R53 Cooper S Carbon fibre front cup holder

BMW MINI Gen 1 R50 , MINI R52 , MINI R53 Cooper S Carbon fiber rear cup holder /
BMW MINI Gen 1 R50 , MINI R52 , MINI R53 Cooper S Carbon fibre rear cup holder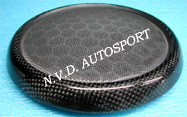 BMW MINI Gen 1 R50 , MINI R52 , MINI R53 Cooper S Carbon fiber speaker ring /
BMW MINI Gen 1 R50 , MINI R52 , MINI R53 Cooper S Carbon fibre speaker ring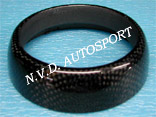 BMW MINI Gen 1 R50 , MINI R52 , MINI R53 Cooper S Carbon fiber air vent ring /
BMW MINI Gen 1 R50 , MINI R52 , MINI R53 Cooper S Carbon fibre air vent ring

BMW MINI Gen 1 R50 , MINI R52 , MINI R53 Cooper S Carbon fiber warning ring /
BMW MINI Gen 1 R50 , MINI R52 , MINI R53 Cooper S Carbon fibre warning ring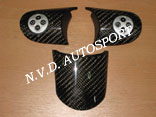 BMW MINI Gen1 R50 , MINI R52 , MINI R53 Cooper S Carbon fiber Multifunction steering wheel trims /
BMW MINI Gen1 R50 , MINI R52 , MINI R53 Cooper S Carbon fibre Multifunction steering wheel trims

BMW Mini Gen 1 R50 , MINI R52 , MINI R53 Cooper S Carbon fiber 2 spokes MFSW steering wheel trims/
BMW Mini Gen 1 R50 , MINI R52 , MINI R53 Cooper S Carbon fibre 2 spokes MFSW steering wheel trims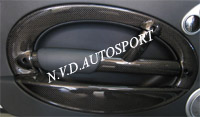 BMW Mini Gen 1 R50 , MINI R52 , MINI R53 Cooper S Carbon fiber door oval /
BMW Mini Gen 1 R50 , MINI R52 , MINI R53 Carbon fibre door oval

BMW Mini Gen 1 R50 , MINI R52 , MINI R53 Cooper S Carbon fiber down tubes /
BMW Mini Gen 1 R50 , MINI R52 , MINI R53 Cooper S Carbon fibre down tubes
BMW Mini Gen 1 R50 , MINI R52 , MINI R53 Cooper S carbon fiber dash trims ( 5 pieces )/
BMW Mini Gen 1 R50 , MINI R52 , MINI R53 Cooper S Carbon fibre dash trims (5 pieces)
BMW Mini Gen 1 R50 , MINI R52 , MINI R53 Cooper S carbon fiber dash trims ( 3 pieces )/
BMW Mini Gen 1 R50 , MINI R52 , MINI R53 Cooper S Carbon fibre dash trims (3 pieces)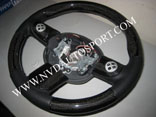 BMW Mini Gen 1 R50 , MINI R52 , MINI R53 Cooper S Carbon fiber steering wheel /
BMW Mini Gen 1 R50 , MINI R52 , MINI R53 Cooper S Carbon fibre steering wheel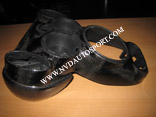 BMW Mini Gen 1 R50 , MINI R52 , MINI R53 Cooper S Carbon fiber console tunnel /
BMW Mini Gen 1 R50 , MINI R52 , MINI R53 Cooper S Carbon fibre console tunnel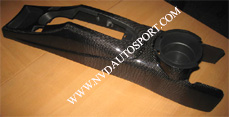 BMW Mini Gen 1 R50 , MINI R52 , MINI R53 Cooper S Carbon fiber handbrake console /
BMW Mini Gen 1 R50 , MINI R52 , MINI R53 Cooper S Carbon fibre handbrake console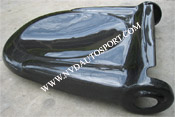 BMW Mini Gen 1 R50 , MINI R52 , MINI R53 Cooper S Carbon fiber seat back cover /
BMW Mini Gen 1 R50 , MINI R52 , MINI R53 Cooper S Carbon fibre seat back cover
BMW Mini Gen 1 R50 , MINI R52 , MINI R53 Cooper S Carbon fiber seat trim /
BMW Mini Gen 1 R50 , MINI R52 , MINI R53 Cooper S Carbon fibre seat trim

BMW Mini Gen 1 R50 , MINI R52 , MINI R53 Cooper S Carbon fiber utility box /
BMW Mini Gen 1 R50 , MINI R52 , MINI R53 Cooper S Carbon fibre utility box

BMW Mini Gen 1 R50 , MINI R52 , MINI R53 Cooper S Carbon fiber cover F ultrasonic/
BMW Mini Gen 1 R50 , MINI R52 , MINI R53 Cooper S Carbon fibre cover F ultrasonic



BMW Mini Gen 1 R50 , MINI R52 , MINI R53 Cooper S Carbon fiber cover F ultrasonic steering wheel column /
BMW Mini Gen 1 R50 , MINI R52 , MINI R53 Cooper S cover F ultrasonic Carbon fibre steering wheel column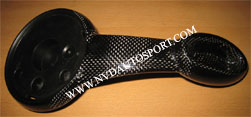 BMW Mini Gen 1 R50 , MINI R52 , MINI R53 Cooper S Carbon fiber seat adjustment handle /
BMW Mini Gen 1 R50 , MINI R52 , MINI R53 Cooper S Carbon fibre seat adjustment handle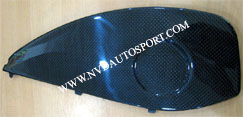 BMW Mini Gen 1 R50 , MINI R52 , MINI R53 Cooper S Carbon fiber dash end panel /
BMW Mini Gen 1 R50 , MINI R52 , MINI R53 Cooper S Carbon fibre dash end panel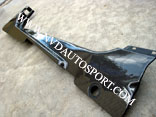 BMW Mini Gen 1 R50 , MINI R52 , MINI R53 Cooper S Carbon fiber door sill /
BMW Mini Gen 1 R50 , MINI R52 , MINI R53 Cooper S Carbon fibre door sill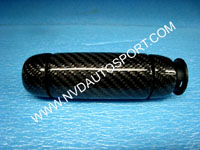 Bmw Mini Gen 1 R50 , MINI R52 , MINI R53 Cooper S , R56 Cooper S Carbon fiber handbrake lever /
Bmw Mini Gen 1 R50 , MINI R52 , MINI R53 Cooper S , R56 Cooper S Carbon fibre handbrake lever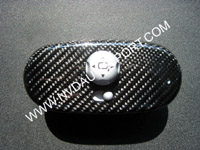 Bmw Mini Gen 1 R50 , MINI R52 , MINI R53 Cooper S Carbon fiber side mirror swich trim /
Bmw Mini Gen 1 R50 , MINI R52 , MINI R53 Cooper S Carbon fibre side mirror swich trim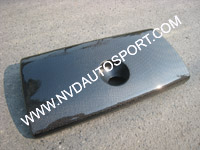 Bmw Mini Gen 1 R50 , MINI R52 , MINI R53 Cooper S Carbon fiber Glove Box /
Bmw Mini Gen 1 R50 , MINI R52 , MINI R53 Cooper S Carbon fibre Glove Box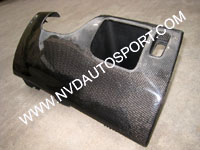 Bmw Mini Gen 1 R50 , MINI R52 , MINI R53 Cooper S Carbon fiber Driver Trim panel /
Bmw Mini Gen 1 R50 , MINI R52 , MINI R53 Cooper S Carbon fibre Driver Trim panel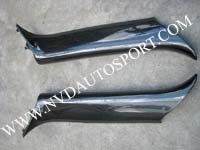 Bmw Mini Gen 1 R50 , MINI R52 , MINI R53 Cooper S Carbon fiber interior A column /
Bmw Mini Gen 1 R50 , MINI R52 , MINI R53 Cooper S Carbon fibre interior A column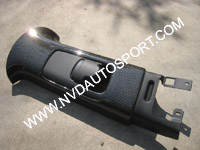 Bmw Mini Gen 1 R50 , MINI R52 , MINI R53 Cooper S Carbon fiber Interior B Column /
Bmw Mini Gen 1 R50 , MINI R52 , MINI R53 Cooper S Carbon fibre Interior B Column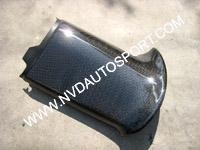 Bmw Mini Gen 1 R50 , MINI R53 Cooper S Carbon fiber Interior C Column /
Bmw Mini Gen 1 R50 , MINI R53 Cooper S Carbon fibre Interior C Column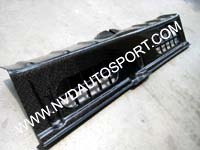 Bmw Mini Gen 1 R50 , MINI R52 , MINI R53 Cooper S Carbon fiber Loading sill cover /
Bmw Mini Gen 1 R50 , MINI R52 , MINI R53 Cooper S Carbon fibre Loading sill cover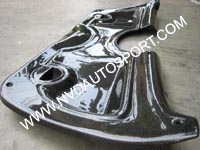 Bmw Mini Gen 1 R50 , MINI R52 , MINI R53 Cooper S Carbon fiber Lower Tail Lid /
Bmw Mini Gen 1 R50 , MINI R52 , MINI R53 Cooper S Carbon fibre Lower Tail Lid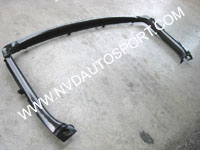 Bmw Mini Gen 1 R50 , MINI R53 Cooper S Carbon fiber Interior trunk moulding /
Bmw Mini Gen 1 R50 , MINI R53 Cooper S Carbon fibre Interior trunk moulding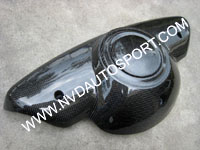 Bmw Mini Gen 1 R53 Cooper S GP Carbon fiber Interior Trunk Trim Panel Brake Lamp
/ Bmw Mini Gen 1 R53 Cooper S GP Carbon fibre Interior Trunk Trim Panel Brake Lamp