NVD Autosport Carbon Fibre Parts Sub-Bumper Garage Testimonial CONTACT US

CARBON FIBER PARTS
BMW
BMW 1 Serie E82&E88 Carbon fiber BMW 2 Serie F22, F23, F87 M2 Carbon fiber BMW 3 / 4Serie (E36, E46, E90, E92, F30, F32, F80, F82, G20, G22, G80, G82) Carbon fiber
BMW 5 Serie (E39, E60 , F10 M5 ) Carbon fiber BMW 8 Serie G14, G15, G16, F91, F92, F93, M8 Carbon fiber BMW 6 Serie(E63, E64, F12, F13, M6) Carbon fiber BMW X5 ( F15, F85) Carbon fiber
BMW-X6( E71, E72, F16, F86 ) Carbon fiber BMW Z4 (E85, E86, E89, G29) Carbon fiber BMW i8 (I12) Carbon fiber
MINI
MINI GEN 1 (R50, R52, R53) Carbon fiber MINI GEN 2 (R55, R56, R57, R58, R59) Carbon fiber MINI R60 COUNTRYMAN Carbon fiber
MINI GEN 3 (F55, F56, F57) Carbon fiber MINI GEN 3 F54 CLUBMAN Carbon fiber
PORSCHE
PORSCHE 996, 997 Carbon fiber PORSCHE 991 Carbon fiber PORSCHE 992 Carbon fiber PORSCHE 981 CAYMAN/ BOXSTER Carbon fiber PORSCHE 958 CAYENNE Carbon fiber
AUDI
AUDI A4 B8 Carbon fiber AUDI A5 S5 RS5 8T Carbon fiber AUDI A5 S5 RS5 8W Carbon fiber AUDI TT/ TTS 8J MK2 Carbon fiber AUDI Q5 8R Carbon fiber
Carbon fiber / Carbon fibre Skinning for other car models, please email us
BMW E85 E86 -Z4 Carbon fiber BMW E89-Z4 Carbon fiber BMW G29-Z4 Carbon fiber
BMW Z4 E85 and BMW E86 Z4 CARBON FIBER PARTS
Welcome to NVD Autosport's BMW Z4 Series : Z4 E85, E86 Carbon fiber interior and exterior part page, we have the largest premium variety of carbon fiber interior, exterior and engine room parts such as dash trims, center console, interior door armrests, shifter bezel, steering wheel for your BMW. Our NVD Autosport 's Carbon fiber parts are BMW Z4 E85, E86 original parts laminated with REAL carbon fiber, coated with our in-house coating formula to prevent the carbon fiber parts from heat and UV in order to keep your BMW carbon fiber parts in the most beautiful condition. We offer almost every BMW parts in carbon fiber. Our BMW Carbon fiber parts are available in : Black carbon fiber twill weave 2x2 and plain weave 1x1, Silver carbon fiber, Red Carbon fiber.
Since we manufacture and ship BMW Z4 E85, E86 Carbon fiber parts by ourselves, we always do the quality control on all of our BMW Z4 series Z4 E85, E86 carbon fiber parts after the production and before the shipping.
If you can not find the BMW Z4 E85, E86 carbon fiber parts that you may need, please do not hesitate to let us know which BMW carbon fiber parts that you need, We will be more than happy to assist you with our custom work for BMW carbon fiber parts.
Below you will find the largest selection of BMW Z4 E85, E86 Carbon fiber parts.
OUR BMW E85 Z4 AND E86 Z4 CARBON FIBER LAMINATED PRODUCTS ARE BMW E85 Z4 AND BMW E86 Z4 ORIGINAL PARTS LAMINATED WITH REAL CARBON FIBER .
BMW E85 Z4 , BMW E86 Z4 Carbon fiber Multifunction Steering Wheel with Shift Paddles /
BMW E85 Z4 , BMW E86 Z4 Carbon fibre Multifunction Steering Wheel with Shift Paddles
BMW E85 Z4 , BMW E86 Z4 Carbon fiber Interior Windshield Top Panel /
BMW E85 Z4 , BMW E86 Z4 Carbon fibre Interior Windshiels Top Panel
BMW E85 Z4 , BMW E86 Z4 Carbon fiber Interior A Columns /
BMW E85 Z4 , BMW E86 Z4 Carbon fibre Interior A Columns
BMW E85 Z4 , BMW E86 Z4 Carbon fiber Interior Windshield Frame Cover /
BMW E85 Z4 , BMW E86 Z4 Carbon fibre Interior Windshield Frame Cover
BMW E85 Z4 , BMW E86 Z4 Carbon fiber Side Air Con Panel /
BMW E85 Z4 , BMW E86 Z4 Carbon fibre Side Air Con Panel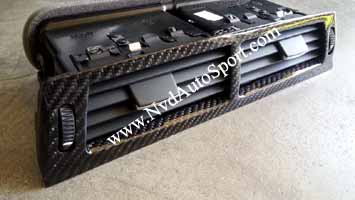 BMW E85 Z4 , BMW E86 Z4 Carbon fiber Center Air Con Panel /
BMW E85 Z4 , BMW E86 Z4 Carbon fibre Center Air Con Panel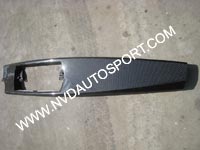 BMW E85 Z4 , BMW E86 Z4 Carbon fiber Interior Dash Trims /
BMW E85 Z4 , BMW E86 Z4 Carbon fibre Interior Dash Trims
BMW E85 Z4 , BMW E86 Z4 Carbon fiber Interior Air Con Control Rings /
BMW E85 Z4 , BMW E86 Z4 Carbon fibre Interior Air Con Control Rings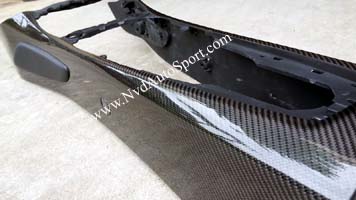 BMW E85 Z4 , BMW E86 Z4 Carbon fiber Interior HandBrake Console /
BMW E85 Z4 , BMW E86 Z4 Carbon fibre Interior HandBrake Console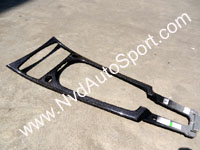 BMW E85 Z4 , BMW E86 Z4 Carbon fiber Center Console /
BMW E85 Z4 , BMW E86 Z4 Carbon fibre Center Console
BMW E85 Z4 , BMW E86 Z4 Carbon fiber Interior Module Cover and Ashtray Cover /
BMW E85 Z4 , BMW E86 Z4 Carbon fibre Interior Module Cover and Ashtray Cover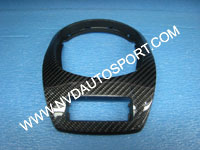 BMW E86 Z4 , BMW E86 Z4 Carbon fiber Interior Gear Shifter console cover /
BMW E86 Z4 , BMW E86 Z4 Carbon fibre Interior Gear Shifter console cover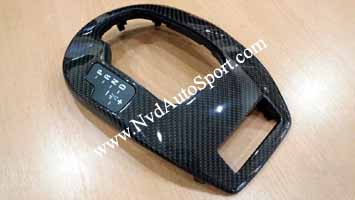 BMW E86 Z4 , BMW E86 Z4 Carbon fiber Interior Gear Shifter console cover /
BMW E86 Z4 , BMW E86 Z4 Carbon fibre Interior Gear Shifter console cover
BMW E86 Z4 , BMW E86 Z4 Carbon fiber Interior Auto Gear Knob /
BMW E86 Z4 , BMW E86 Z4 Carbon fibre Interior Auto Gear Knob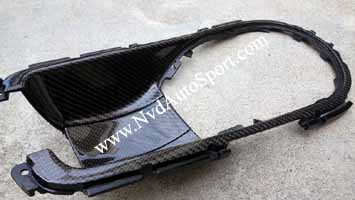 BMW E85 Z4 , BMW E86 Z4 Carbon fiber Lower Center Console /
BMW E85 Z4 , BMW E86 Z4 Carbon fibre Lower Center Console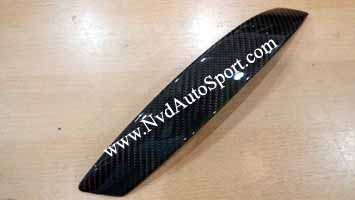 BMW E85 Z4 , BMW E86 Z4 Carbon fiber Interior door caps /
BMW E85 Z4 , BMW E86 Z4 Carbon fibre Interior door caps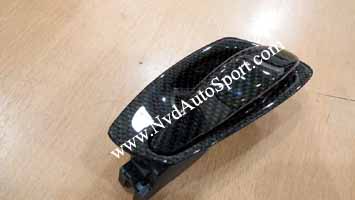 BMW E85 Z4 , BMW E86 Z4 M Carbon fiber Interior Door Pulls /
BMW E85 Z4 , BMW E86 Z4 M Carbon fibre Interior Door Pulls

BMW E85 Z4 , BMW E86 Z4 Carbon fiber Rollover bar /
BMW E85 Z4 , BMW E86 Z4 Carbon fibre Rollover bar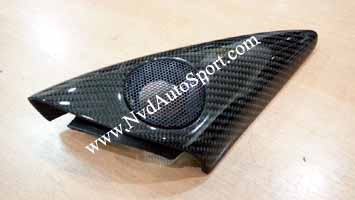 BMW E85 Z4 , BMW E86 Z4 Carbon fiber Interior inner mirror covers /
BMW E85 Z4 , BMW E86 Z4 Carbon fibre Interior inner mirror covers
BMW E85 Z4 , BMW E86 Z4 M Carbon fiber Multifunction Steering wheel trim /
BMW E85 Z4 , BMW E86 Z4 M Carbon fibre Multifunction Steering wheel trim
BMW E85 Z4 , BMW E86 Z4 M Carbon fiber Steering wheel cowls /
BMW E85 Z4 , BMW E86 Z4 M Carbon fibre Steering wheel cowls
BMW E85 Z4 , BMW E86 Z4 M Carbon fiber Interior Rear Panel Set /
BMW E85 Z4 , BMW E86 Z4 M Carbon fibre Interior Rear Panel Set
BMW E85 Z4 , BMW E86 Z4 Carbon fiber Interior Rear Oddment Panel /
BMW E85 Z4 , BMW E86 Z4 Carbon fibre Interior Rear Oddment Panel
BMW E85 Z4 , BMW E86 Z4 Carbon fiber Interior Rear Storage Flap /
BMW E85 Z4 , BMW E86 Z4 Carbon fibre Interior Rear Storage Flap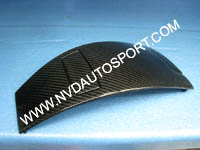 BMW E85 Z4 , BMW E86 Z4 Carbon fiber Interior Rear Compartment cover /
BMW E85 Z4 , BMW E86 Z4 Carbon fibre Interior Rear Compartment cover
BMW E85 Z4 , BMW E86 Z4 Carbon fiber Interior Rear Air Grilles /
BMW E85 Z4 , BMW E86 Z4 Carbon fibre Interior Rear Air Grilles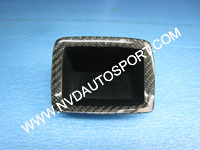 BMW E85 Z4 , BMW E86 Z4 Carbon fiber Interior Oddment Tray /
BMW E85 Z4 , BMW E86 Z4 Carbon fibre Interior Oddment Tray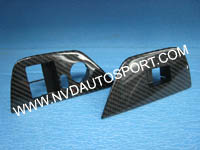 BMW E85 Z4 , BMW E86 Z4 Carbon fiber Interior Door switch trims/
BMW E85 Z4 , BMW E86 Z4 Carbon fibre Interior Door switch trims
BMW E85 Z4 , BMW E86 Z4 Carbon fiber Seat Belt Guide/
BMW E85 Z4 , BMW E86 Z4 Carbon fibre Seat Belt Guide
BMW E85 Z4 , BMW E86 Z4 Carbon fiber Interior Seat trim /
BMW E85 Z4 , BMW E86 Z4 Carbon fibre Interior Seat trim
BMW E85 Z4 , BMW E86 Z4 Carbon fiber Inner Door Sills /
BMW E85 Z4 , BMW E86 Z4 Carbon fibre Inner Door Sills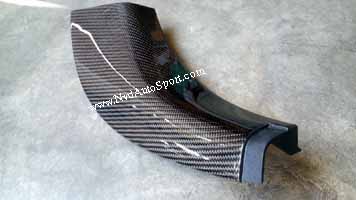 BMW E85 Z4 , BMW E86 Z4 Carbon fiber Lateral sill /
BMW E85 Z4 , BMW E86 Z4 Carbon fibre Lateral sill
BMW E85 Z4 , BMW E86 Z4 Carbon fiber Lower Kick Panel /
BMW E85 Z4 , BMW E86 Z4 Carbon fibre Lower Kick Panel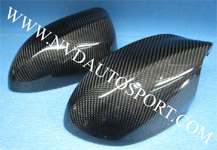 BMW E85 Z4 , BMW E86 Z4 Carbon fiber Side mirror housings /
BMW E85 Z4 , BMW E86 Z4 Carbon fibre Side mirror housings
BMW E85 Z4 , BMW E86 Z4 Carbon fiber Radiator Cover /
BMW E85 Z4 , BMW E86 Z4 Carbon fibre Radiator Cover ( In Engine bay )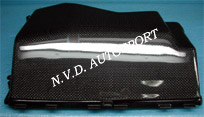 BMW E85 Z4 , BMW E86 Z4 Carbon fiber ECU cover /
BMW E85 Z4 , BMW E86 Z4 Carbon fibre ECU cover ( In Engine bay )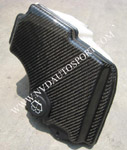 BMW E85 Z4 , BMW E86 Z4 Carbon fiber Washer Bottle /
BMW E85 Z4 , BMW E86 Z4 Carbon fibre Washer Bottle ( In Engine bay )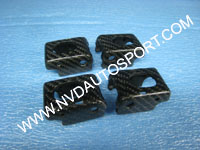 BMW E85 Z4 , BMW E86 Z4 Carbon fiber Ignition spark plug covers /
BMW E85 Z4 , BMW E86 Z4 Carbon fibre Ignition spark plug covers ( In Engine bay )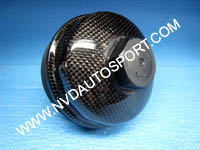 BMW E85 Z4 , BMW E86 Z4 Carbon fiber Oil Filter Cover /
BMW E85 Z4 , BMW E86 Z4 Carbon fibre Oil Filter Cover ( In Engine bay )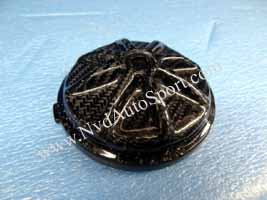 BMW E85 Z4 , BMW E86 Z4 M Carbon fiber Oil Filter Cover /
BMW E85 Z4 , BMW E86 Z4 M Carbon fibre Oil Filter Cover ( In Engine bay )