NVD Autosport Carbon Fibre Parts Sub-Bumper Garage Testimonial CONTACT US

CARBON FIBER PARTS
BMW
BMW 1 Serie E82&E88 Carbon fiber BMW 2 Serie F22, F23, F87 M2 Carbon fiber BMW 3 / 4Serie (E36, E46, E90, E92, F30, F32, F80, F82, G20, G22, G80, G82) Carbon fiber
BMW 5 Serie (E39, E60 , F10 M5 ) Carbon fiber BMW 8 Serie G14, G15, G16, F91, F92, F93, M8 Carbon fiber BMW 6 Serie(E63, E64, F12, F13, M6) Carbon fiber BMW X5 ( F15, F85) Carbon fiber
BMW-X6( E71, E72, F16, F86 ) Carbon fiber BMW Z4 (E85, E86, E89, G29) Carbon fiber BMW i8 (I12) Carbon fiber
MINI
MINI GEN 1 (R50, R52, R53) Carbon fiber MINI GEN 2 (R55, R56, R57, R58, R59) Carbon fiber MINI R60 COUNTRYMAN Carbon fiber
MINI GEN 3 (F55, F56, F57) Carbon fiber MINI GEN 3 F54 CLUBMAN Carbon fiber
PORSCHE
PORSCHE 996, 997 Carbon fiber PORSCHE 991 Carbon fiber PORSCHE 992 Carbon fiber PORSCHE 981 CAYMAN/ BOXSTER Carbon fiber PORSCHE 958 CAYENNE Carbon fiber
AUDI
AUDI A4 B8 Carbon fiber AUDI A5 S5 RS5 8T Carbon fiber AUDI A5 S5 RS5 8W Carbon fiber AUDI TT/ TTS 8J MK2 Carbon fiber AUDI Q5 8R Carbon fiber
Carbon fiber / Carbon fibre Skinning for other car models, please email us
BMW E63, E64 M6 Carbon fiber BMW F12, F13 M6 Carbon fiber
BMW CARBON FIBER BMW E63, BMW E64 M6
N.V.D. Autosport specializes in Carbon fibre / Carbon fiber / Carbon skinning lamination parts available in 3 types of carbon fibre: Black carbon fibre, Silver carbon fiber, Red carbon fibre. Our specializations are in BMW E31, BMW E36, BMW E46, BMW E90, BMW E92, BMW E93, BMW E92 M3, BMW F30, BMW E39, BMW E60 M5, BMW E63 E64 M6, BMW Z4 E85, BMW Z4 E86, BMW Z4 E89, BMW E82, BMW E88, BMW X6 E71, BMW X6 E72, BMW Mini Cooper / Cooper S R50, Mini R52, Mini R53, Mini R56, Mini R57, Mini R58, Mini R59, Mini R60, MINI F55, MINI F56, Porsche 996, Porsche 997, Porsche 991 carbon fibre lamination. Our carbon fibre lamination parts are both for the carbon fibre interior parts and exterior parts. In addition to the said cars, we also do the carbon fibre lamination for Ferrari, Audi, Ford, Toyota, Honda and Super sport cars.
We also have the custom carbon fiber / carbon fibre skinning lamination service if the customers can send the parts to us. If you do not see the parts that you are looking for, please send us the e-mail.
BMW E63, BMW E64 M6 ( 6 Serie ) CARBON FIBER / CARBON FIBRE SKINNING PARTS
OUR BMW E63 , E64 M6 CARBON FIBRE LAMINATED PRODUCTS ARE BMW E63 / E64 ORIGINAL PARTS LAMINATED WITH REAL CARBON FIBRE / CARBON FIBER .
BMW E63 , BMW E63 M6, BMW E64 , BMW E64 M6 CARBON FIBER INTERIOR LOUD SPEAKER COVER ON DASH /
BMW E63 , BMW E63 M6, BMW E64 , BMW E64 M6 CARBON FIBRE INTERIOR LOUD SPEAKER COVER ON DASH
BMW E63 , BMW E64 , CARBON FIBER EXTERIOR FOGLAMP COVERS /
BMW E63 , BMW E64 , CARBON FIBRE EXTERIOR FOGLAMP COVERS
BMW E63 , BMW E63 M6, BMW E64 , BMW E64 M6 CARBON FIBER INTERIOR CENTER AIR CON' TRIM /
BMW E63 , BMW E63 M6, BMW E64 , BMW E64 M6 CARBON FIBRE INTERIOR CENTER AIR CON' TRIM
BMW E63 , BMW E63 M6, BMW E64 , BMW E64 M6 CARBON FIBER DRIVER SIDE AIR CON VENTS /
BMW E63 , BMW E63 M6, BMW E64 , BMW E64 M6 CARBON FIBRE DRIVER SIDE AIR CON VENTS
BMW E63 , BMW E63 M6, BMW E64 , BMW E64 M6 CARBON FIBER PASSENGER SIDE AIR CON VENTS /
BMW E63 , BMW E63 M6, BMW E64 , BMW E64 M6 CARBON FIBRE PASSENGER SIDE AIR CON VENTS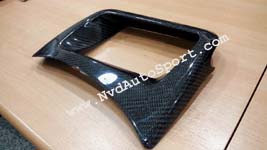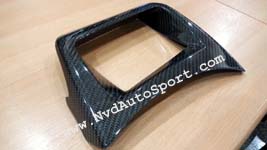 BMW E63 , BMW E63 M6, BMW E64 , BMW E64 M6 CARBON FIBER INTERIOR HUD COVER /
BMW E63 , BMW E63 M6, BMW E64 , BMW E64 M6 CARBON FIBRE INTERIOR HUD COVER
BMW E63 , BMW E63 M6, BMW E64 , BMW E64 M6 CARBON FIBER INTERIOR DOOR DECORATIVE STRIP TRIM /
BMW E63 , BMW E63 M6, BMW E64 , BMW E64 M6 CARBON FIBRE INTERIOR DOOR DECORATIVE STRIP TRIM
BMW E63 , BMW E63 M6, BMW E64 , BMW E64 M6 CARBON FIBER PAD ARMREST COVERS /
BMW E63 , BMW E63 M6, BMW E64 , BMW E64 M6 CARBON FIBRE PAD ARMREST COVERS
BMW E63 , BMW E63 M6, BMW E64 , BMW E64 M6 CARBON FIBER INTERIOR CENTER INSTRUMENT PANEL /
BMW E63 , BMW E63 M6, BMW E64 , BMW E64 M6 CARBON FIBRE INTERIOR CENTER INSTRUMENT PANEL
BMW E63 , BMW E63 M6, BMW E64 , BMW E64 M6 CARBON FIBER INTERIOR DASHBOARD STRIP TRIM /
BMW E63 , BMW E63 M6, BMW E64 , BMW E64 M6 CARBON FIBRE INTERIOR DASHBOARD STRIP TRIM
BMW E63 , BMW E63 M6, BMW E64 , BMW E64 M6 CARBON FIBER INTERIOR LOWER KICK PANELS /
BMW E63 , BMW E63 M6, BMW E64 , BMW E64 M6 CARBON FIBRE INTERIOR LOWER KICK PANELS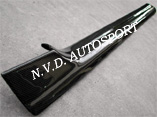 BMW E63 , BMW E63 M6, BMW E64 , BMW E64 M6 CARBON FIBER INNER DOOR SILLS /
BMW E63 , BMW E63 M6, BMW E64 , BMW E64 M6 CARBON FIBRE INNER DOOR SILLS
BMW E63, BMW E64 CARBON FIBER STEERING WHEEL IN SPORT COMPETITION STYLE /
BMW E63, BMW E64 CARBON FIBRE STEERING WHEEL IN SPORT COMPETITION STYLE
BMW E63 M6, BMW E64 M6 CARBON FIBER STEERING WHEEL IN SPORT COMPETITION STYLE /
BMW E63 M6, BMW E64 M6 CARBON FIBRE STEERING WHEEL IN SPORT COMPETITION STYLE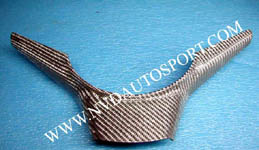 BMW E63 , BMW E63 M6, BMW E64 , BMW E64 M6 CARBON FIBER STEERING WHEEL TRIM /
BMW E63 , BMW E63 M6, BMW E64 , BMW E64 M6 CARBON FIBRE STEERING WHEEL TRIM ( This is BMW original part laminated with real carbon fiber. The ///M Logo will be provided )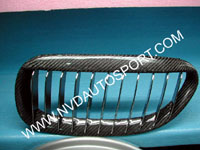 BMW E63 , BMW E63 M6, BMW E64 , BMW E64 M6 CARBON FIBER EXTERIOR FRONT GRILLES /
BMW E63 , BMW E63 M6, BMW E64 , BMW E64 M6 CARBON FIBRE EXTERIOR FRONT GRILLES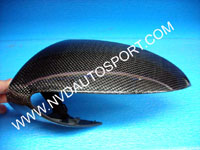 BMW E63 , BMW E63 M6 , BMW E64 , BMW E64 M6 CARBON FIBER SIDE MIRROR HOUSING /
BMW E63 , BMW E63 M6 , BMW E64 , BMW E64 M6 CARBON FIBRE SIDE MIRROR HOUSING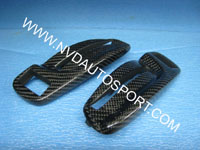 BMW E63 , BMW E63 M6 , BMW E64 , BMW E64 M6 CARBON FIBER INTERIOR SEAT PULL TRIM /
BMW E63 , BMW E63 M6 , BMW E64 , BMW E64 M6 CARBON FIBRE INTERIOR SEAT PULL TRIM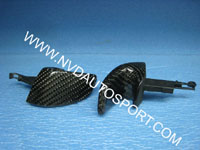 BMW E63 , BMW E63 M6 , BMW E64 , BMW E64 M6 CARBON FIBER INTERIOR SEAT PULL LEVER /
BMW E63 , BMW E63 M6 , BMW E64 , BMW E64 M6 CARBON FIBRE INTERIOR SEAT PULL LEVER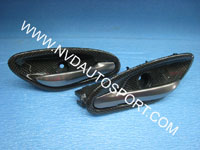 BMW E63 , BMW E63 M6 , BMW E64 , BMW E64 M6 CARBON FIBER INTERIOR DOOR HANDLE /
BMW E63 , BMW E63 M6 , BMW E64 , BMW E64 M6 CARBON FIBRE INTERIOR DOOR HANDLE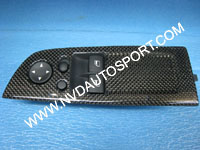 BMW E63 , BMW E63 M6 , BMW E64 , BMW E64 M6 CARBON FIBER INTERIOR DOOR SWITCH PANELS /
BMW E63 , BMW E63 M6 , BMW E64 , BMW E64 M6 CARBON FIBRE INTERIOR DOOR SWITCH PANELS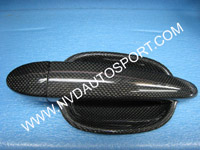 BMW E63 , BMW E63 M6 , BMW E64 , BMW E64 M6 CARBON FIBER EXTERIOR DOOR HANDLE /
BMW E63 , BMW E63 M6 , BMW E64 , BMW E64 M6 CARBON FIBRE EXTERIOR DOOR HANDLE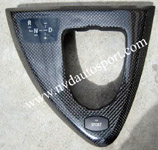 BMW E63 , BMW E63 M6 , BMW E64 , BMW E64 M6 CARBON FIBER INTERIOR GEAR CONSOLE PANEL /
BMW E63 , BMW E63 M6 , BMW E64 , BMW E64 M6 CARBON FIBRE INTERIOR GEAR CONSOLE PANEL
BMW E63 , BMW E63 M6 , BMW E64 , BMW E64 M6 CARBON FIBER INTERIOR CENTER CONSOLE PANEL /
BMW E63 , BMW E63 M6 , BMW E64 , BMW E64 M6 CARBON FIBRE INTERIOR CENTER CONSOLE PANEL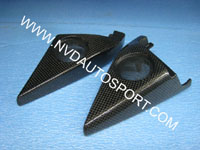 BMW E63 , BMW E63 M6 , BMW E64, BMW E64 M6 CARBON FIBER INTERIOR INNER MIRROR COVERS /
BMW E63 , BMW E63 M6 , BMW E64, BMW E64 M6 CARBON FIBRE INTERIOR INNER MIRROR COVERS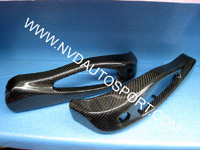 BMW E63 , BMW E63 M6 , BMW E64 , BMW E64 M6 CARBON FIBER INTERIOR SEAT TRIMS /
BMW E63 , BMW E63 M6 , BMW E64 , BMW E64 M6 CARBON FIBRE INTERIOR SEAT TRIMS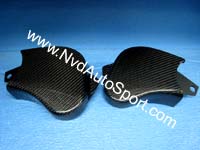 BMW E63 , BMW E63 M6 , BMW E64 , BMW E64 M6 CARBON FIBER INTERIOR SEAT TRIM EXTENSIONS /
BMW E63 , BMW E63 M6 , BMW E64 , BMW E64 M6 CARBON FIBRE INTERIOR SEAT TRIM EXTENSIONS ( only for the Convertible version )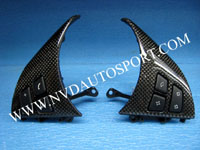 BMW E63 , BMW E63 M6 , BMW E64 , BMW E64 M6 CARBON FIBER MULTIFUNCTION STEERING WHEEL TRIM /
BMW E63 , BMW E63 M6 , BMW E64 , BMW E64 M6 CARBON FIBRE MULTIFUNCTION STEERING WHEEL TRIM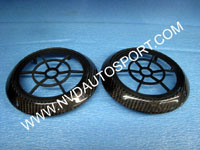 BMW E63 , BMW E63 M6 , BMW E64, E64 M6 CARBON FIBER LOUD SPEAKER RINGS /
BMW E63 , BMW E63 M6 , BMW E64, E64 M6 CARBON FIBRE LOUD SPEAKER RINGS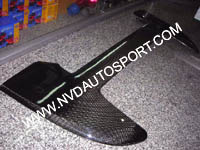 BMW E64 , BMW E64 M6 CARBON FIBER CABRIOLET COVER /
BMW E64 , BMW E64 M6 CARBON FIBRE CABRIOLET COVER
BMW E63 , BMW E63 M6 , BMW E64, E64 M6 CARBON FIBER MICROFILTER COVERS /
BMW E63 , BMW E63 M6 , BMW E64, E64 M6 CARBON FIBRE MICROFILTER COVERS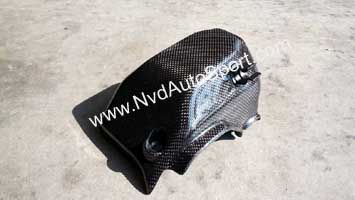 BMW E63 , BMW E63 M6 , BMW E64, E64 M6 CARBON FIBER MOTOR COVERS /
BMW E63 , BMW E63 M6 , BMW E64, E64 M6 CARBON FIBRE MOTOR COVERS ( in the engine bay )
BMW E63 , BMW E63 M6 , BMW E64, E64 M6 CARBON FIBER RADIATOR COVER /
BMW E63 , BMW E63 M6 , BMW E64, E64 M6 CARBON FIBRE RADIATOR COVER ( in the engine bay )
BMW E63 M6 , BMW E64 M6 CARBON FIBER SKINNING ENGINE COVER / INTAKE MANIFOLD /
BMW E63 M6 , BMW E64 M6 CARBON FIBRE SKINNING ENGINE COVER / INTAKE MANIFOLD
BMW E63 M6 , BMW E64 M6 CARBON FIBER SKINNING IGNITION COIL COVERS /
BMW E63 M6 , BMW E64 M6 CARBON FIBRE SKINNING IGNITION COIL COVERS